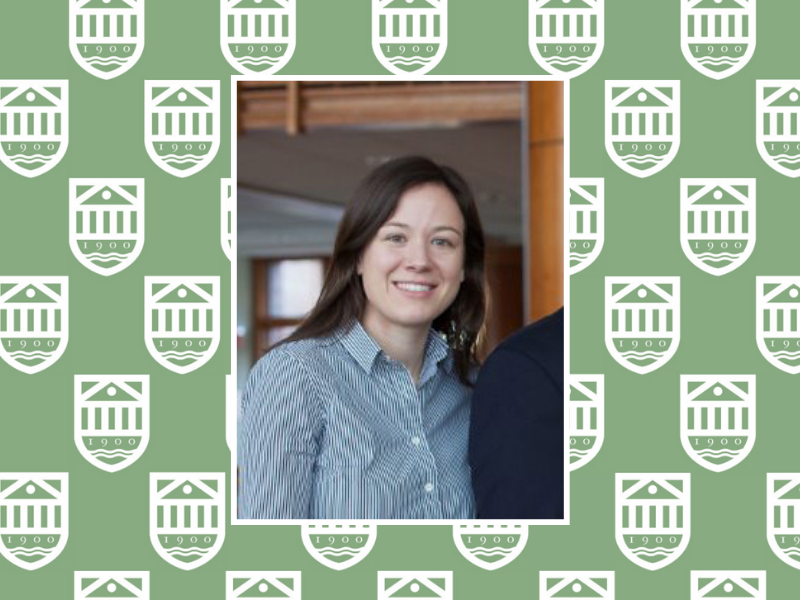 Where Will Bridge Take You?: Lauren Alpeyrie, Bridge 2010
We recently checked in with Bridge alumni to see where they are now. This is the fourth profile in a series from the article, "A Strong Bridge to Business Leadership" published on Tuck News.
Degrees
Dartmouth College 2010, B.A. English Literature and Engineering
B.E., Thayer School of Engineering, 2011
MBA, Tuck School of Business 2017
Region
New York, NY
Career
Director of Innovation at PGIM Real Estate
---
As a double major in English and Engineering, Lauren Alpeyrie T'17 had a classic liberal arts education. Still, that didn't mean she knew what she wanted to do after college. She decided to enroll in Bridge as a way to help her figure out her first move. "I had an early understanding of what different business careers entailed at the time," she says. "For me, Bridge was a really valuable few weeks to understand alternatives to an engineering career or how they might complement each other."
For her capstone project, Alpeyrie and her study group did a valuation of Blackberry. She appreciated the chance to work closely with a group of students and to apply everything she learned during the program. The experience also gave Alpeyrie a good perspective of business school and what it would be like to attend Tuck, where group work is a major component of the first-year curriculum.
After Bridge, Alpeyrie was hired as an associate by L.E.K. Consulting. She credits Bridge for awakening her to the world of consulting. "Bridge gave me a sense of what some careers would be like after college," she says. "Without that understanding and the classes taught at Bridge, I wouldn't have been as well prepared for that first job out of college."
Alpeyrie decided to return to Tuck in 2015 for her MBA. There, she found other members of Tuck Bridge and Dartmouth who had enrolled, and that Bridge had given her an inside view of the content and culture of the school. Since then, she has participated in a career panel at Bridge and other interviewing efforts, and she notes how involved fellow Tuckies have been. "It's nice to have that community of people who see the immense value of the program and want to stay in touch with the school," she says.