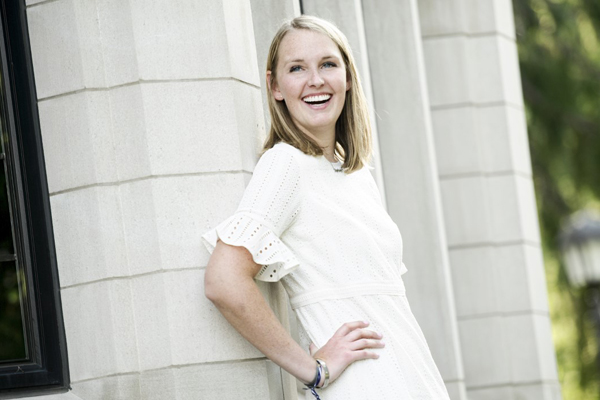 Where Will Bridge Take You?: Megan Grip, Bridge 2017
We recently checked in with Bridge alumni to see where they are now. This is the second profile in a series from the article, "A Strong Bridge to Business Leadership" published on Tuck News.
Undergraduate degree
Hamilton College 2019, B.A. Economics
Region
New York, NY
Career
Analyst at Goldman Sachs, NY
---
Megan Grip was in her second year at Hamilton when she learned about Bridge. As an economics major at a liberal arts college, Grip was enticed by the chance to apply her foundational knowledge to real-world business cases and concepts. "Bridge provided me the opportunity to learn more about everything in the business world—not only in the classroom and through the capstone project—but also through the career guidance programming," she says. "Learning directly from Tuck professors and students really excited me."
Grip sensed she wanted a career in the business world, but wasn't aware of the options available to her. Through the alumni career panels, Bridge exposed Grip to many different fields and helped Grip narrow her focus to finance. Her preferences were revealed further during the corporate accounting course, where her professor walked the class through Walmart's financial statements. "That was the first time I felt that the math and formulas I was learning in the classroom were directly applicable to real-world experiences. It was very eye opening, and I enjoyed it."
The real-world learning continued in the capstone project, where Grip's group evaluated Carnival Cruise Line. Grip's role in the group was to pull the whole story together for the presentation, and that gave her a new appreciation for business strategy. The group ultimately decided Carnival was undervalued, and for Grip, that process proved to have lasting value. "Being able to look at Carnival's financials and analyze them, and understand the firm's strategy—and then wrap it up into the larger story for our presentation—that was the part that excited me the most and to this day I hone in on those skills during my everyday work," she says.