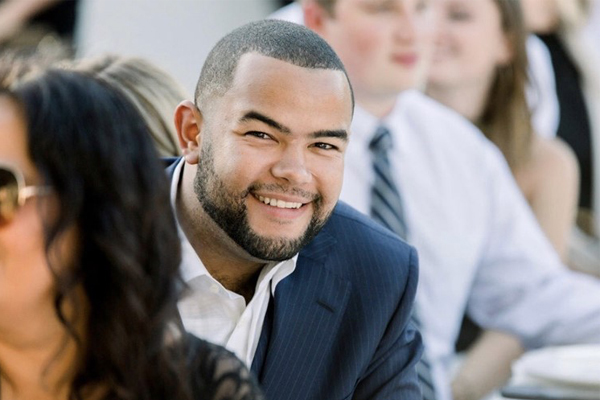 Where Will Bridge Take You?: Jackson New-Smith, Bridge 2019
We recently checked in with Bridge alumni to see where they are now. This is the third profile in a series from the article, "A Strong Bridge to Business Leadership" published on Tuck News.
Undergraduate degree
Santa Clara University 2019, B.A. Communications
Region
Chicago, IL
Career
Trainee of Baseball Operations at the Chicago Cubs
---
Jackson New-Smith was born and raised in San Francisco and is a rare example of someone who knew in high school which industry they'd end up in. A baseball fan, New-Smith got a job in high school as a clubhouse attendant and bat boy with the San Francisco Giants. During college, he worked for the Commissioner's Office of Major League Baseball, and when he graduated in the spring of 2019, he went to work for the Tampa Bay Rays.
There was just one thing missing. "I had never gotten the academic foundation I needed to really have a full grasp of the landscape I was operating in," he says. Some mentors and former colleagues had attended Bridge and recommended it, and the winter session in 2019 lined up perfectly with baseball's offseason. Just before he flew out to Hanover for Bridge, he interviewed for a position with the Chicago Cubs, and he got an offer while Bridge was in session.
Bridge turned out to be the perfect preparation for his new role in baseball operations with the Cubs, where he would work on the team's budget, player salaries, collective bargaining, trades, waivers and transactions. "Bridge provided me with the critical thinking and analytical thinking skills that I hadn't practiced in college," he says. "And the opportunity to engage in the case method, work in group dynamics, problem solve and present was just an awesome experience."