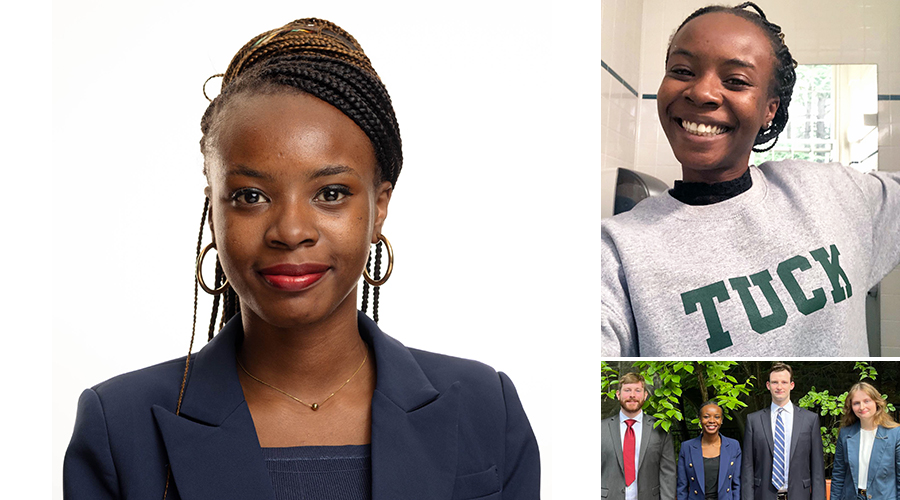 Tuck Bridge Stories: Dorcas Lawal
Note: This post originally appeared on Dorcas Lawal's LinkedIn page.
---
The short story: I graduated from the Tuck Business Bridge Program at Dartmouth
The long story:
Over three weeks ago, after being on a 24-hour long flight from Nigeria, I arrived at Boston Logan airport, looking forward to arriving at Hanover, New Hampshire where I was to commence the Tuck Business Bridge Program the following day. Only for me to realize that I had missed my coach and I had to sleep at the airport to catch my bus for the following morning.
Arriving at Tuck, I was definitely not prepared for the intensive yet immensely rewarding three weeks that was to follow as I was plunged into the program jet lagged.
However, the Tuck Business Bridge Program exceeded my expectations.
It was nothing short of excellent. From the brilliant Bridge Faculty to the welcoming Bridge Administrative staff to the Bridge fellows to the staff at Byrne dining to my exceptional team members and class as a whole, I have indeed had an unforgettable experience.
I have gained knowledge from different business foundations- accounting, strategy, marketing, economics, finance, spreadsheet modeling, Negotiation, business communication.
To cap it all, I, together with my team members applied the knowledge gained to our capstone project where we completed a team-based valuation of Home Depot. This included a DCF assessment as well as strategic, financial, and marketing analysis, together with a presentation to a panel of industry executives and faculty.
I am grateful for the incredible opportunity to learn from/with great minds. I look forward to applying the business skills I have gained to from class, the capstone project, and my classmates to my professional career! But beyond all of this, I'm grateful for relationships that have been birthed that will span beyond the length of time.
Thank you Tuck Business Bridge Program at Dartmouth. This has been such a rewarding and unforgettable experience.