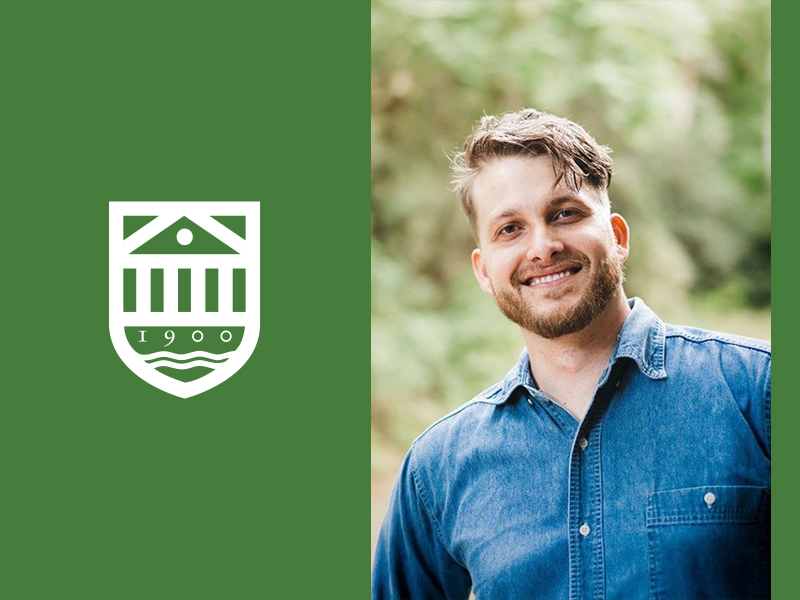 Seven Years After Bridge
By Duncan Blount Bridge'15
I attended Tuck Bridge when I was one year out of undergrad. I attended Berea College and then immediately worked for Berea College after graduation. Tuck Bridge was an exciting opportunity for me because as a literature major, I knew I was lacking in certain business acumen. In the last seven years, I have started two businesses and my current venture is called Uptown Indigo which is an event venue in Shelby, North Carolina.
One can forget a lot in seven years, but this also allows one to see what impacted them the most. Looking back at my Bridge experience, certain lessons have stuck out and stayed with me.
During one of our lectures, I took notes about the nine steps to evaluate a business plan. I still have that wrinkled-up piece of paper and I've used it to help start-ups on multiple occasions. I've also used it to convince my peers to hold off on their business ideas. The ability to say "no, I don't think this is worth it" is even more valuable than the heroic and arrogant alternative: "I'm going to tackle this idea and nothing will change my mind."
I remember one experience where we were tasked with negotiating with one of our peers. We were given pieces of paper with differing priorities. The give and take of negotiation is so nuanced, and I realized more clearly how what's important to me can often be an "easy give" from the other side – in order to ensure the best deal I have to listen to what really matters to the other side. I negotiate on a weekly basis now, and I use this frame of thinking every time.
It was surprising to me how extremely smart many of my peers were. I had been used to having one of the best vocabularies in my social group, but one member of my cohort used such lavish language that I was intimidated at first by his intelligence. Eventually, I learned all the strengths of my cohort group, and through the needs of my group, I saw how my own strengths were unique. Diversity brings strength to a group, and it also brings self-awareness to each member.
Bridge gave me the first true opportunity to experiment with Excel. As a literature major, excel represented some kind of soulless activity devoid of creativity. But in actuality, there is loads of creativity in how excel wizards map out their spreadsheet. This last year, I managed a pro forma for my company on excel and thoroughly enjoyed it. Feeling comfortable on a spreadsheet is a key skill for anyone interested in business.
After graduating from Bridge, I started my first business. I provided ghostwriting services to dozens of clients across the United States, helping them to create over 21 autobiographies. In my current venture with Uptown Indigo, I've found that Bridge gave me skills that were valuable to my entrepreneurship and my confidence which fuels it.
Bridge was a crucial stepping stone to where I am now, and I'm currently applying for business school this year. I've hit a point in my business where I can write down all the procedures and let someone else take the lead. I'm hoping to attend Tuck as a full-time MBA student next year, and I know that my accomplishments over the last five years were a direct result of the skills I developed at Bridge.