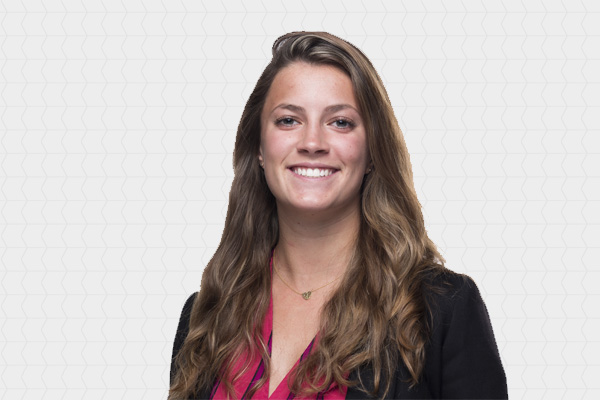 5 Ways Tuck Bridge Prepared Me for My Career
By Cameron Peyko, Bridge '19, Connecticut College, Class of 2021
As someone who hoped to work on Wall Street after graduation, Tuck Business Bridge gave me the opportunity to work on many skills I already possessed and introduced me to a whole new version of myself. I believe the Tuck Bridge program prepared me for my career in five important ways.
1. Leadership
Before arriving at the Bridge program, I believe I possessed many qualities of a leader. What I came to realize was that to be a more successful leader, one must be versatile—to be able to direct and aid others in one moment and sit back and allow others to take the spotlight in the next. This was evident in my valuation group, where each member brought different leadership qualities to the table, but we needed to rotate through who took the wheel with each task. Through this, we were able to bring new perspectives to our homework assignments, projects, and lastly, our company valuation. We stayed open-minded and incorporated all ideas into the work we did, which led us to a well-rounded presentation we were all proud to have taken part in.
2. Networking
As an individual interested in joining the financial industry, I knew networking was a key piece to my success. We were constantly encouraged to network within the program, with current students and alumni, and of course, with the individuals who came for Career Day. However, I believe the most important aspect of networking I gained from Tuck was the lasting effect it had on the relationships I created with those who went to Tuck before or after I did. For example, I networked with individuals who worked at firms that I was interested in and I was able to make an immediate connection with them, due to our shared Tuck experience.
3. Taking on Challenges with Confidence
Because the Bridge program only lasts about three and a half weeks, I knew I had to work hard to get the most out of my time. I went in with the mindset that I needed to take on any tasks that seemed challenging, and this proved to be the discounted cash flow portion of our valuation project. Since I had never completed anything like this, I knew it would require a lot of time and effort. My group and I decided to split it amongst the three of us, which was extremely beneficial. We asked each other questions, reached out to our Bridge Associate, and put our brainpower together to successfully complete the DCF and value our company. From this experience, I learned that you learn the most from trying new things, taking on challenges, and not being afraid to fail. With teamwork and determination, your efforts are almost guaranteed to result in success.
4. Intellectual Curiosity
One of the most important things I learned at Tuck is that you never stop learning, even when you leave the classroom. This is evident, especially in finance. To keep up with the ever-changing markets, you must be open to new ideas and information. By always being intellectually curious and searching for new information, you will never get tired of your work. There will always be new experiences around the corner and who knows when they will come to you.
5. Collaboration
Lastly, Tuck further taught me the importance of collaboration and teams. This is an imperative skill to have when leaving college and entering the workforce, as everyone knows the whole is greater than the sum of its parts. By bringing different perspectives together in one team, success can be found in new and interesting ways. Many companies want to employ teams with diverse backgrounds, whether that be academically, racially, or by gender, etc. With teams of colleagues that greatly reflect the general population, companies will be better equipped with the knowledge to attend to their clients and customers. Through collaboration, you will experience your own personal success as well as success for the company you work for.
I am extremely grateful for these experiences and learning lessons from the Tuck Business Bridge Program. The skills I developed and the relationships I built will stick with me for years to come.
---
Cameron Peyko attended Bridge in the summer before her junior year of college. Today, she is a Portfolio Management Group Analyst for Hall Capital Partners LLC in New York City.