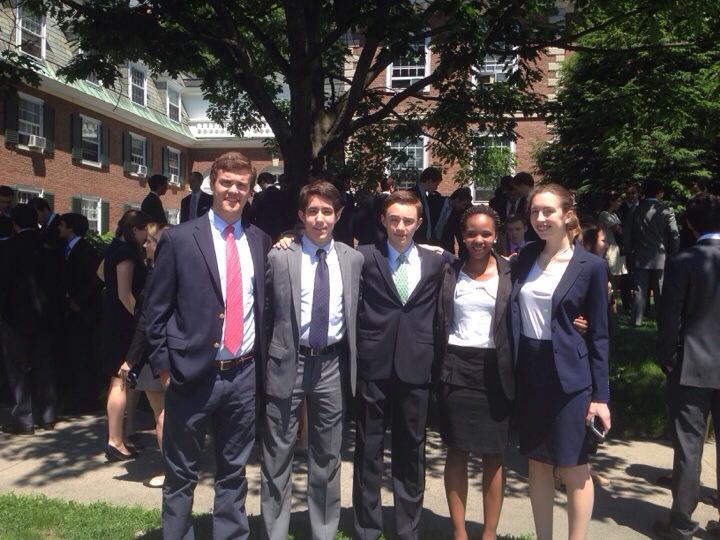 Tuck Bridge Stories: David Braccia
David Braccia is a 2015 graduate of NYU, he attended the Bridge Program in 2014. This is his story:
I am currently an analyst in the global investment banking division at RBC Capital Markets. Bridge did a great job preparing me as the material covered during our Corporate Finance and Accounting sessions were directly applicable to what applicants are expected to know in an interview. Bridge's capstone valuation project also put many of the skills that a perspective analyst should have into practice and gave me something unique to discuss during interviews.
I attended Bridge knowing that I wanted to pursue a job in finance. Coming from a more liberal arts based background, as opposed to having studied a finance or accounting curriculum at an undergraduate business school, I knew that I would need to demonstrate a solid understanding of business and financial concepts in order to be a competitive job applicant. The Bridge program particularly stood out as a structured and respected alternative to other self-directed ways I could have gone about brushing up on these topics.
Some of the most memorable things about Bridge came from beyond the core classroom experiences. From the marketing simulation or Career Bridge sessions to team building on Storrs Pond, it was amazing how much we managed to fit into just four weeks.
While an MBA had been something I was thinking about before attending Bridge, the question of getting an MBA may now only be one of "when". I can definitely say that my interest in business school has been positively influenced by the focused academic experience and tight knit community we got a taste of during Bridge.
Tuck will no doubt be at the top of my list when the time comes to apply to business school. Spending a month living and learning on the Tuck campus was the best way to see what the faculty, staff, and facilities were really like - all of which left me impressed.