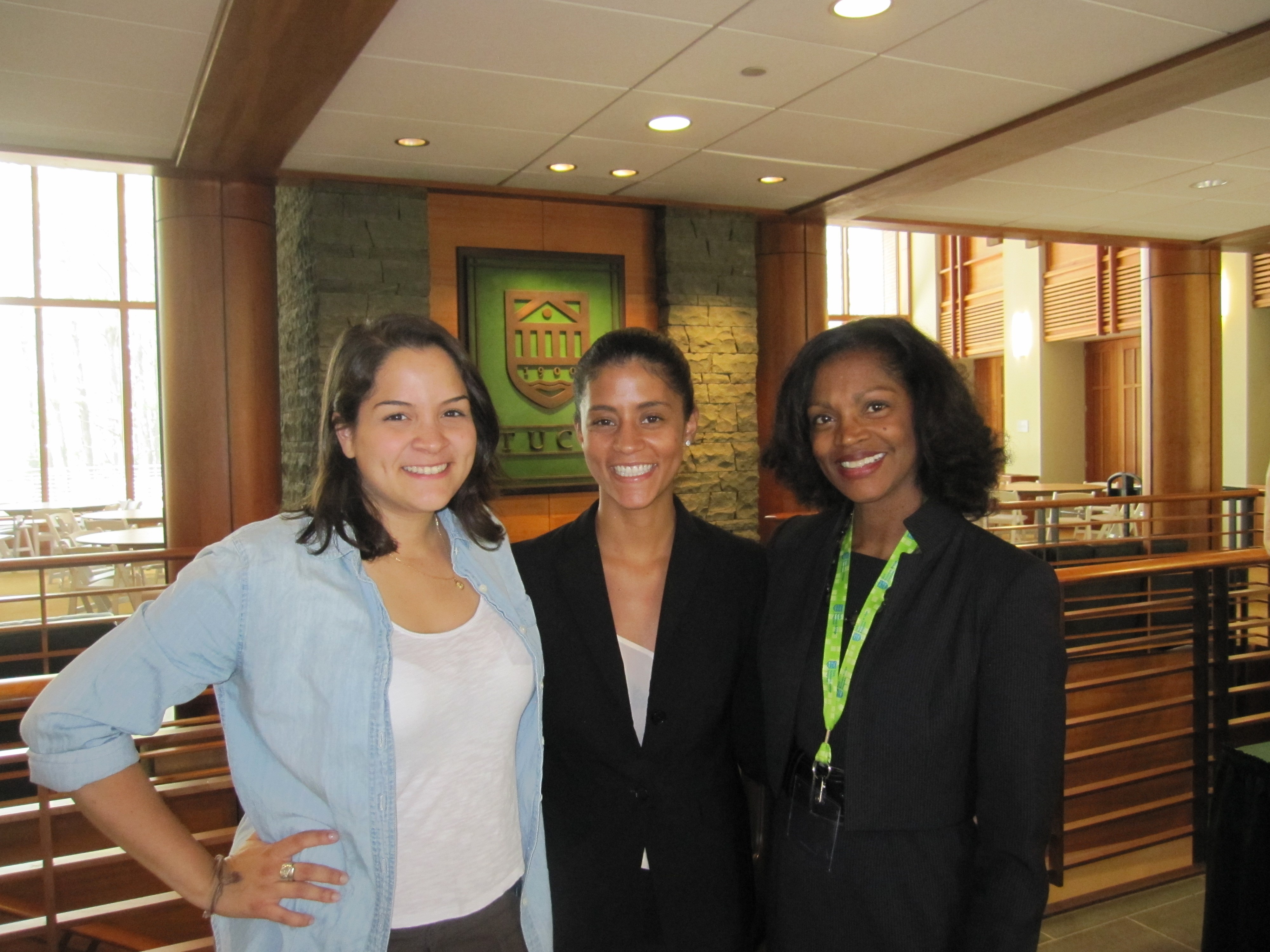 Tuck Bridge Stories: Christina Croak
Christina Croak is a 2013 graduate of Amherst College, where she majored in psychology. Christina attended session 1 of the 2015 Tuck Business Bridge Program. Prior to Bridge, Christina taught with Teach for America in Baton Rouge, Louisiana. This is her story:
I am currently an Analytics Manager for Unilever Shopper Marketing at Kantar Retail. Fun fact - I was recruited for this job at Bridge!
I attended Bridge because I wanted to complement my undergraduate liberal arts education and quite literally "bridge" the gap in my career between teaching and entering the business world.
Interestingly, I was surprised by how hard I wanted to work at Bridge. Some could think of it as a four week summer program for which no official grades or evaluation is given - more or less, a 'break' from a typical college semester despite the jam-packed schedule and course load. For me, though, I saw how much there was for me to learn and how invested the professors and staff members were in students' success during the program and beyond - I put in 110% because I wanted to get everything I possibly could out of Bridge. And it was worth it. Second fun fact - I actually got two jobs out of Bridge! I was recruited for my current position there, and also interned for Dr. Alva Taylor for six weeks after the program, which was a great experience.
One of my favorite parts of Bridge was the relationships I built - I still keep in touch with faculty and staff members as well as other students, and I really value having them as a part of my lifelong network.
I am definitely considering an MBA, and Bridge significantly swayed my decision to pursue one. I was able to experience what it was like to be taught by MBA professors - cold calling and all - and also hear firsthand from my TAs about their experiences and what they planned to do with their degrees. I love Tuck's close-knit community that's committed to extending learning beyond the classroom, and cares about encouraging students to make a meaningful impact on society.