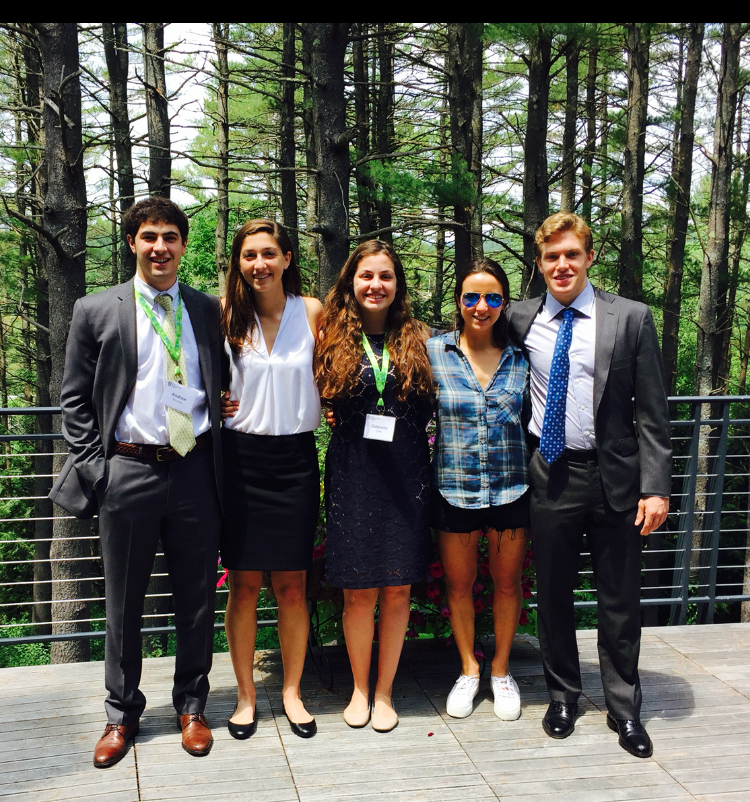 Tuck Bridge Stories: Andrew Bourne
Andrew Bourne is a 2015 graduate of St. Lawrence University where he majored in Economics. Andrew attended the Bridge Program shortly after graduation. This is his story:
After finishing Bridge this past summer, I began working as a Treasury Portfolio Analyst at People's United Bank in Bridgeport, CT. People's United Bank is a subsidiary of People's United Financial, Inc., a diversified financial services company with over $39 billion in assets. People's is a large regional bank in the Northeast operating in Connecticut, New York, Massachusetts, Vermont, New Hampshire and Maine. At People's, I help manage the Bank's investment portfolio which is about $6 billion in size and consists of various Fixed Income securities.
I believe one of the most unique and challenging aspects of Bridge is in the way Bridge creates both a warm, friendly and supportive environment while at the same time challenging you out of your comfort zones and into areas you may not normally venture to go. Case in point, the "Cold-Calling" experience. The Tuck Professors and moderators would randomly call on students and encourage them to develop opinions on many unfamiliar subjects. It was one part of Bridge that surprised me the most and is a great representation of what the real world is really like. The only way to combat this ostensibly "awkward" experience at Bridge, was to always "over prepare" for every class. This is something that I have found quite useful in my career thus far. Doing thorough due diligence and being extra prepared for possible situations is a great way to get ahead in your career and is certainly stressed throughout the Bridge experience.
My favorite thing about Bridge were my fellow classmates, specifically my study group. Bridge helped shape strong personal and professional relationships through the use of a collaborative work environment. During those 4 weeks, we worked side-by-side each day in order to accomplish our daily, weekly and final goals. Without the encouragement and support of the wonderful individuals in my group, Bridge would have been a much different experience and it is what makes Bridge so special. It is not all about the things that you learn in the classroom and the technical skills you gain while attending Bridge, a lot of the Bridge experience has to do with the personal relationships you develop with other students from different educational backgrounds and "walks of life". The friends I made and the experience I gained at Bridge are things that I will cherish and carry with me the rest of my life.